OPER8IT 2019
Check out our talks, workshops, interviews, panel discussions and more Agenda 2019
Keynote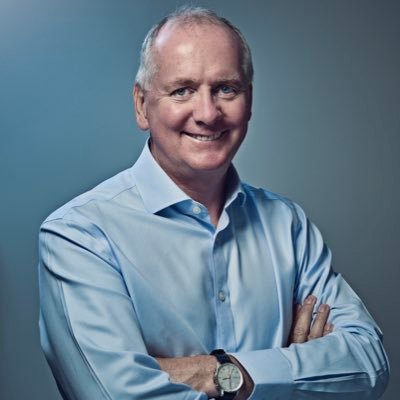 Mark Gallagher
Managing Director @ Performance Insights Ltd
Data in the Fast Lane
The sport of Formula 1 is 70 years old, commencing in 1950, and the last 25 years have been characterised by a revolution brought about by digital transformation. Each Formula 1 team is a technology business, creating a high-end technology product which happens to be a Formula 1 car. A fully-connected, networked device, a Formula 1 car's performance is monitored and managed real-time, with key decisions made remotely from 'mission control' suites back at headquarters.[…]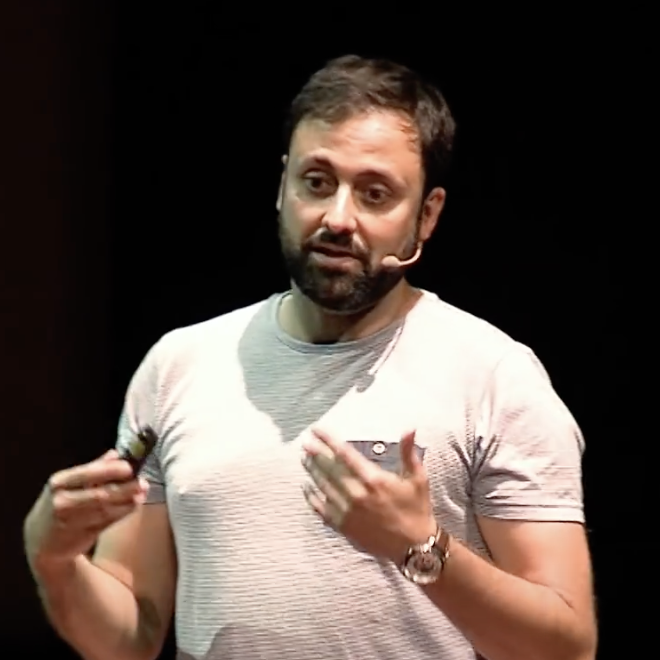 David Carvalhão
Chief Innovation Officer @ Vigil365
Your computer will use YOU
In this talk I take the audience in a journey into the mind of one of the most notorious terrorists of the 20th century, the Unabomber, as a starting point to introduce a cognitive model of human activity as a tool to understand the impacts of technology in societies. I then proceed to point out what are tools we have to face these extreme changes and what is the role that IT professionals should have in this transition to help society make informed and conscious decisions, by challenging them to become techno-philosophers and actively engage in the debate.[...]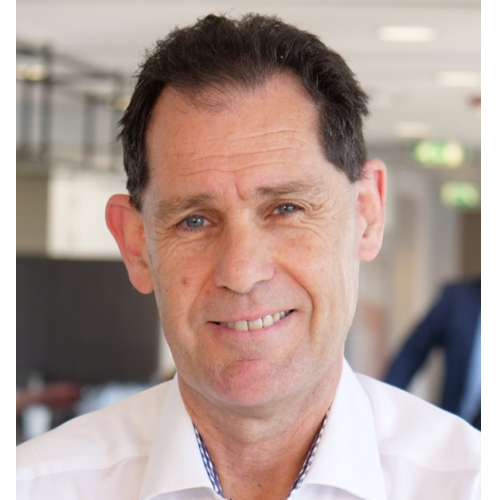 Paul Wilkinson
Director @ GamingWorks
Trans4Mation for Dummies
Digital Transformation is the latest Industry buzzword bingo phrase. Nobody knows what it is but everybody wants it! One thing is a fact. We are all faced with Digital disruption. This disruption well mean that IT organizations and IT professionals will need to transform? But transform from what to what? In this session Paul will reveal 12 areas that need to transform, based on observations and feedback from more than 400 organizations faced with 'Transformation' You will gain insights and tips into what YOU need to do differently starting tomorrow!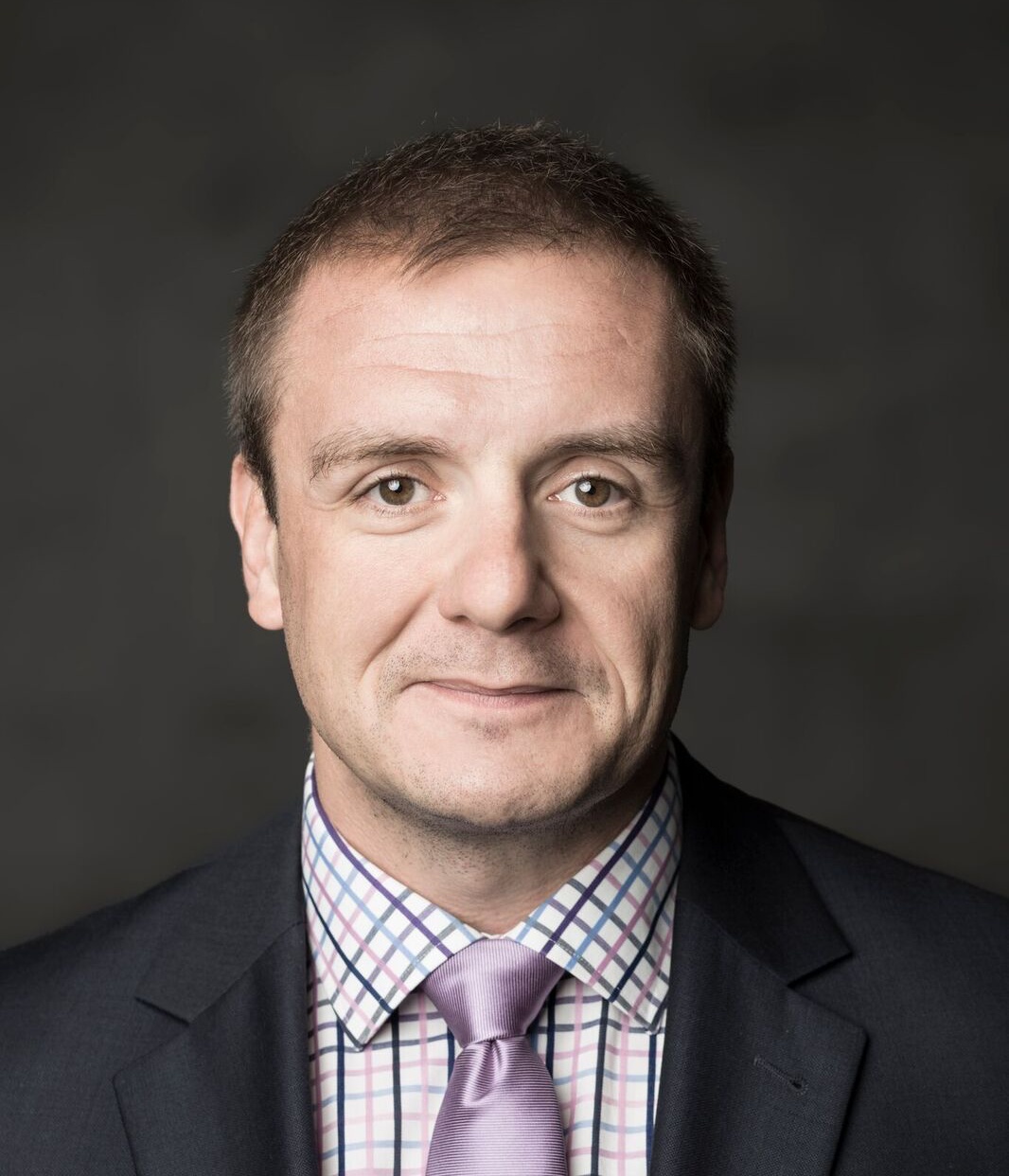 Dawid Ostręga
Director MxB@ Shell Energy Retail
The most important 5 minutes of a leader
Building teams, growing teams, recruiting teams, managing teams million different opinions about achieving those things. But there is one common thing that connects them all, a simple but crucial 5 minutes which each new or veteran leader needs to give to the team. Join Dawid in a talk, which will surely change your life, or at least reconfirm what you're already doing well.
Case study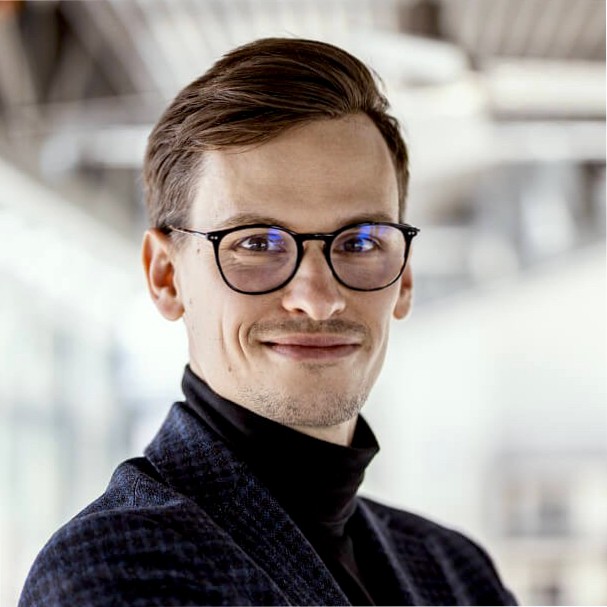 Piotr Białek
Global Solution Manager, Marine Digital Services & Group Leader for Marine Unit Kraków @ ABB
Marine IT Operations in Kraków. A story of Team's transformation and growth
The presentation focuses on a story of Marine IT Operations unit in Kraków working for Digital Services in Norway. The author will introduce audience to Marine Digital Services business and explains why the unit has been started in Kraków and how it has transformed through the years from pure support to services execution and innovation center. Takeaways will be author's thoughts on the main factors that made the transformation possible, relation with the business partners and why working in this team is so exciting and refreshing.[...]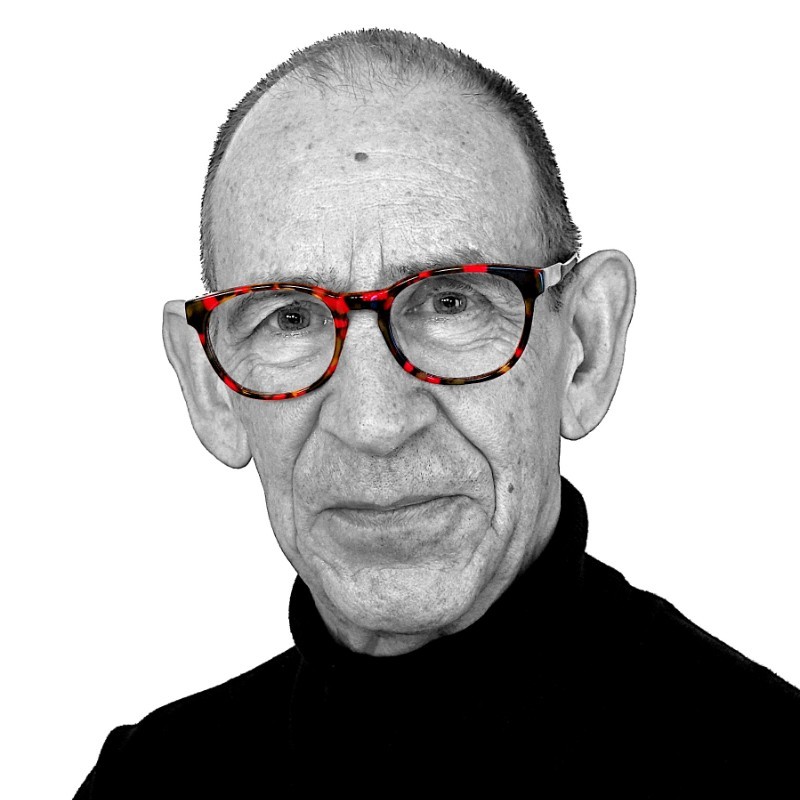 Mark Smalley
The IT Paradigmologist @ Smalley.IT
High Velocity IT – the Lead Editor's cut
Mark Smalley is the Lead Editor of ITIL®4's new High Velocity IT book, that explores what IT service management looks like in digitally enabled organizations. He consulted with fifty industry colleagues from twenty countries to determine the desired topics, and engaged twenty of them as co-authors. In this presentation, he will share his thoughts on key topics such as ethics, unpredictability, safety culture, service-dominant logic, operating models and value streams (which is where the action happens).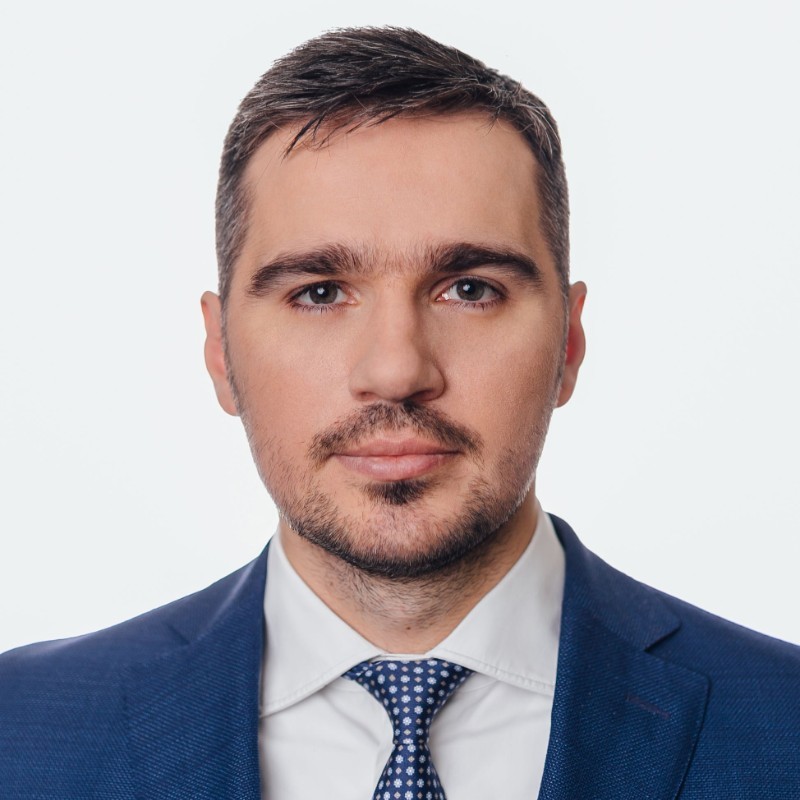 Gaweł Mikołajczyk
Head of Security Operations @ Tieto Security Services
Stories from the SOC – Security Operations vol. 2019
The session will cover the building and running a successful Security Operations Center in 2019. We will explore what it takes to establish a commercially viable and competitive multinational Managed Detection and Response (MDR) organization. We will go comprehensively through People, Process, Technology, Analytics and Security Intelligence considerations within the SOC. We will cover, but not limited to, Security Threat Analysis, Incident Response, Threat Hunting, SOC Technology Stack Platform Operations, SIEM, Security Orchestration, Automation and Response (SOAR), as well as Customer Engagement, Product and Project Management approaches to achieve ultimate victory.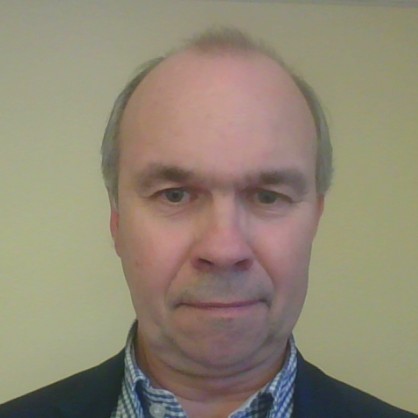 Frank D'haeseleer
Crisis Management @ Proximus
Crisis Management and Resilience at Proximus
Crisis Management is key in today's operations for all companies, in particular for telco operators. Telco customers expect that their services are working properly without incidents and interruptions, 24/7. Internal employees count on stable IT tools. Incidents need to be avoided as much as possible due to high available, redundant telco or IT networks. In case incidents appear, customers expect quick restoration and correct communication. Some incidents are straightforward and took a short time. Other incidents are complex and difficult to troubleshoot.[...]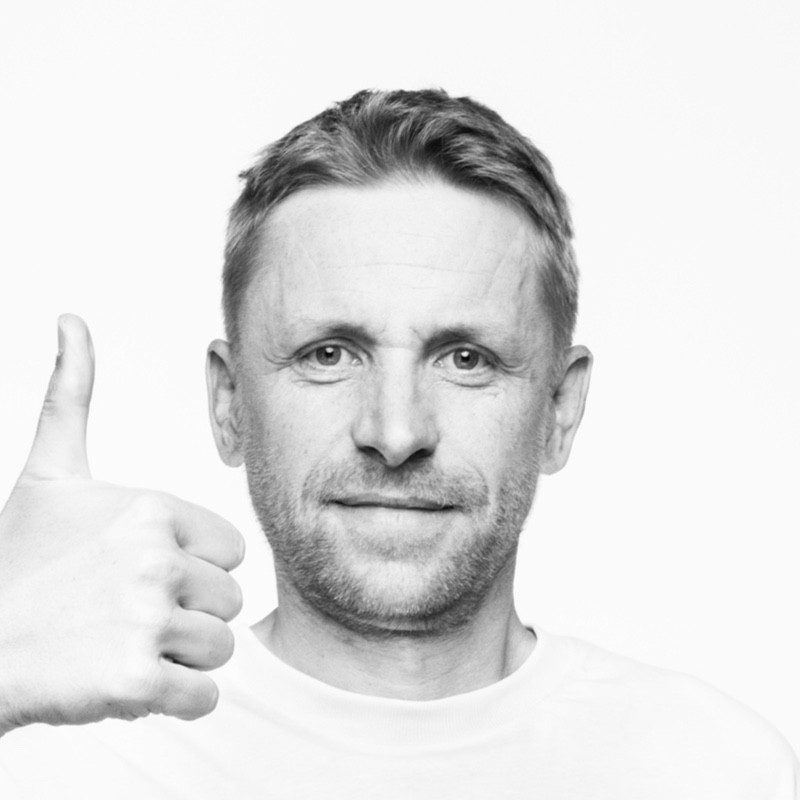 Wojciech Ehrenfeld
Head of IT Solutions @ Ringier Axel Springer Polska
Are the "modern IT operations" commodity in 2019?
30 minutes of discussion, sharing own experience and the trying to answer some essential questions:

Is there still a place for ordinary IT Operations in the era of never-ending change of "everything"?

How to manage "Operations" to provide real value still and survive on the field where cloud moguls provide almost everything faster, better, and cheaper?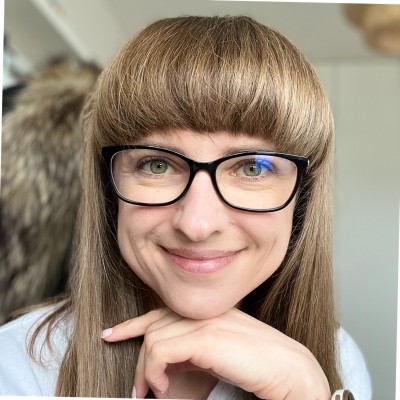 Katarzyna Karpińska
Senior Head of International Services Developement Unit @ T-Mobile
TAPiR – an IT animal that helped business to evolve
The maxim says: the need is a mother of invention. And that's the case with TAPiR – the magenta IT animal. On the beginning there was Sellenium used by IT guys, and then the new needs were born from the Business. The TAP – Tests' Automation Platform evolved into TAPiR. During my presentation I'll demonstrate you how we speed-up and tweaked daily business operations using non obvious tools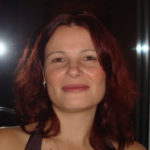 Maggie Zbierska
Head of Global Support @ Knauf IT Services Polska
Reimaging IT Support
A fresh perspective on the frontlines of IT Support and the stigma associated to it. Trying to reimage the picture and reality of IT Support through a different understanding. A thoughtful discussion that follows the start and evolution of IT Support and how the question "Did you try turning it on and off again" became the stereotype and value to which we associate to IT Support and why it needs to change.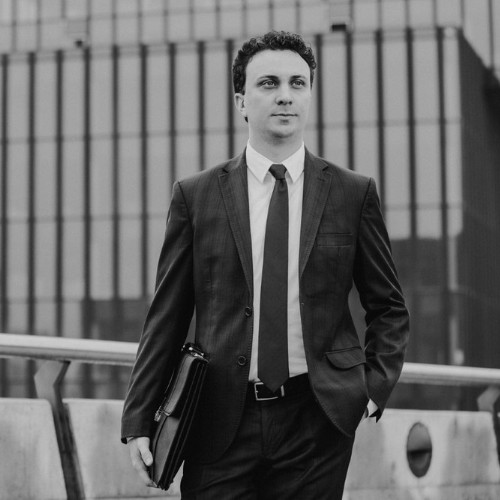 Emilian Mleczak
Director; Head of Operations, Service Management /Head of Employer Branding & Marketing in Fujitsu Poland
Agile operational management approach "Facilitator" vs "Dictator"
Agile has become recently one of the most catchy phrases in the IT world. To operations; however, the hype brought as much excitement as confusion. Although the approach is relatively simple to define (Agile - embracing change and quickly reacting to it), when it comes to successful implementation within operational team or the organisation, it often requires a fundamental cultural change.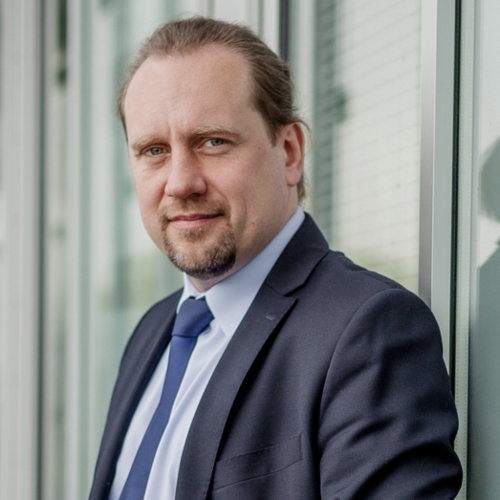 Krzysztof Jarosz
Head of IT Department @ Media Saturn Holding Polska & Global Lead Service Management @ Media Markt Saturn Technology
Connecting the worlds how to drive and adopt to a change in dynamic retail environment
Transforming a traditional, pan-European retailer with over 1000 brick and mortar locations into a digital-led organization is an enormous challenge. It requires a strategic change involving the way we think about our business and how we serve our customers. In my presentation, I will discuss how MediaSaturn shifted to the agile approach to developing products and providing services and how we adapted the traditional organization with a fragmented landscape of legacy systems to the requirements of the digital market. My ambition is to showcase how our operating model based on value, quality, and flow translates into the way we develop products and how technology contributes to the bottom line.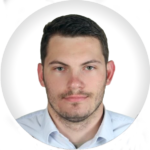 Maciej Obuchowski
Process Automation Product Manager @ Arla
How exactly RPA can help IT Operations?
Most IT organizations don't believe RPA is a correct automation platform for them.
Why is that and are they right?
How did Arla Foods create a successful RPA implementation and how we are utilizing it in IT.
Which processes in IT operations are the best candidates for RPA and how to identify them.
How to set up an RPA Implementation that well-governed by IT and destined to succeed.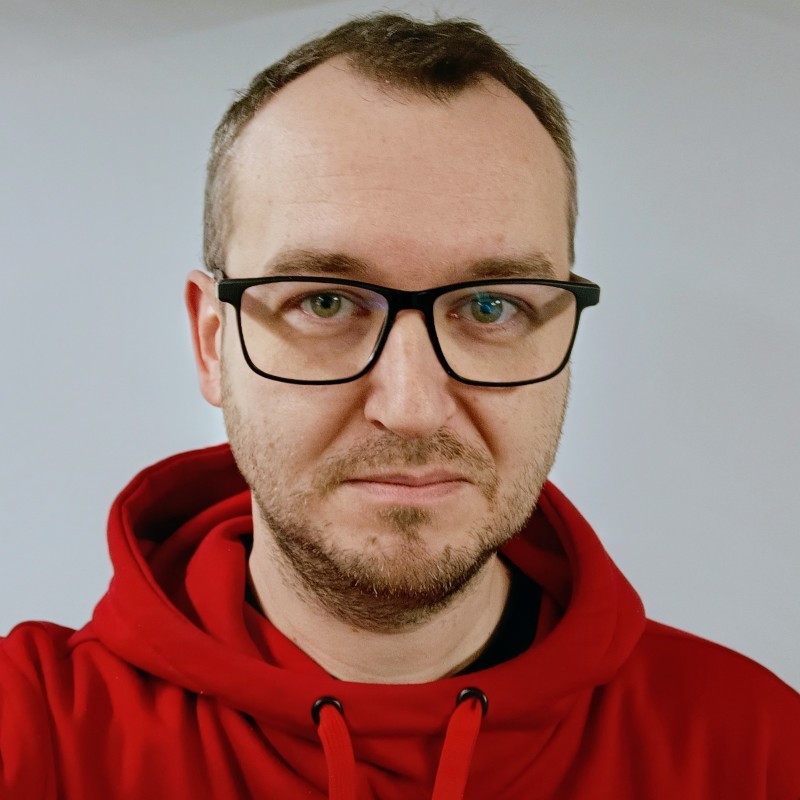 Piotr Michoński
IT Manager @ Allegro.pl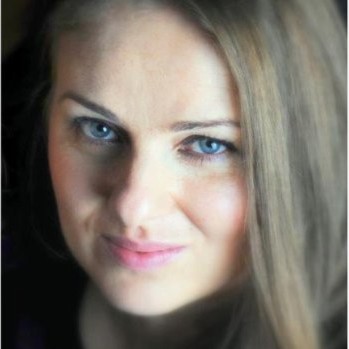 Katarzyna Grobelna-Szygenda
Senior Operations Manager in Technology @ Allegro.pl
Transformation of Allegro IT Infrastructure Towards Public Cloud – Lessons Learned in Allegro.pl
During the presentation a couple of topcis will be covered:

1. How to develop and implement Cloud Strategy partnering with IT Strategy.

2. How to manage organization's cultural changes supporting cloud strategy and what to focus most implementing changes to tech organizations culture.

3. What kind of service maturity can we expect from public cloud service providers and how to cope with it.

4. What can be really risky in public cloud and what's written in small print in the agreement.

5. Financial management as a second nature of IT Operations in Cloud - what are the tools and where to use them.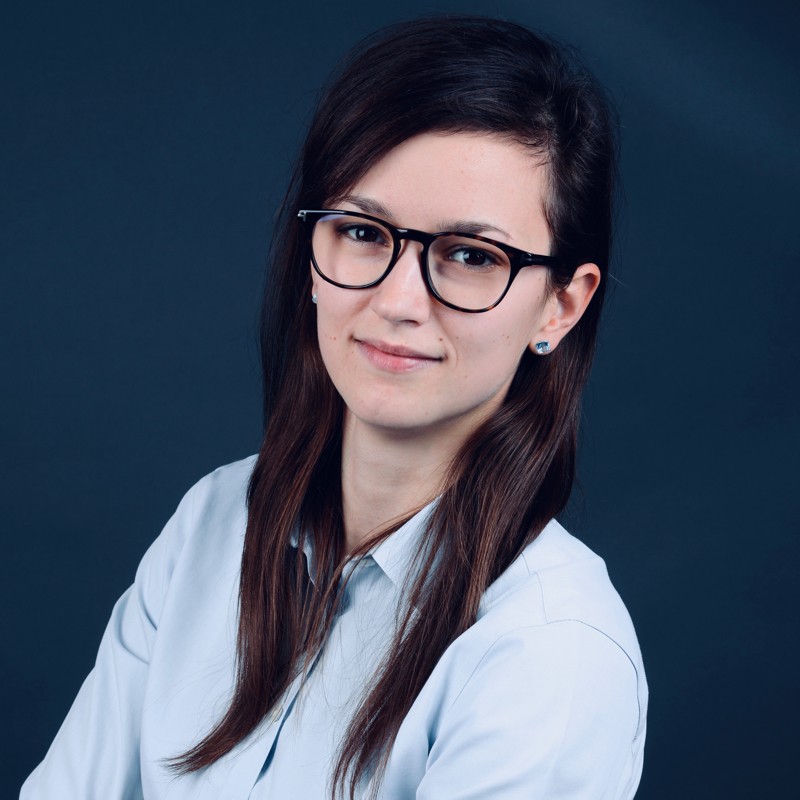 Natalia Legowska
Head of IT Applications and Projects Central & Eastern Europe @ Swissport International Ltd.
IT operation – insourcing vs. outsourcing
Every day, all over the world, cost-related decisions are made. IT is still seen as a producer of costs without any profits. This erroneous thinking leads to quick decisions: outsourcing. What are the consequences of this, companies learn about it after about a year. Often other options are not taken into consideration for different reasons. In this workshop I would like to show you the different paths, the impact on the organization and its costs.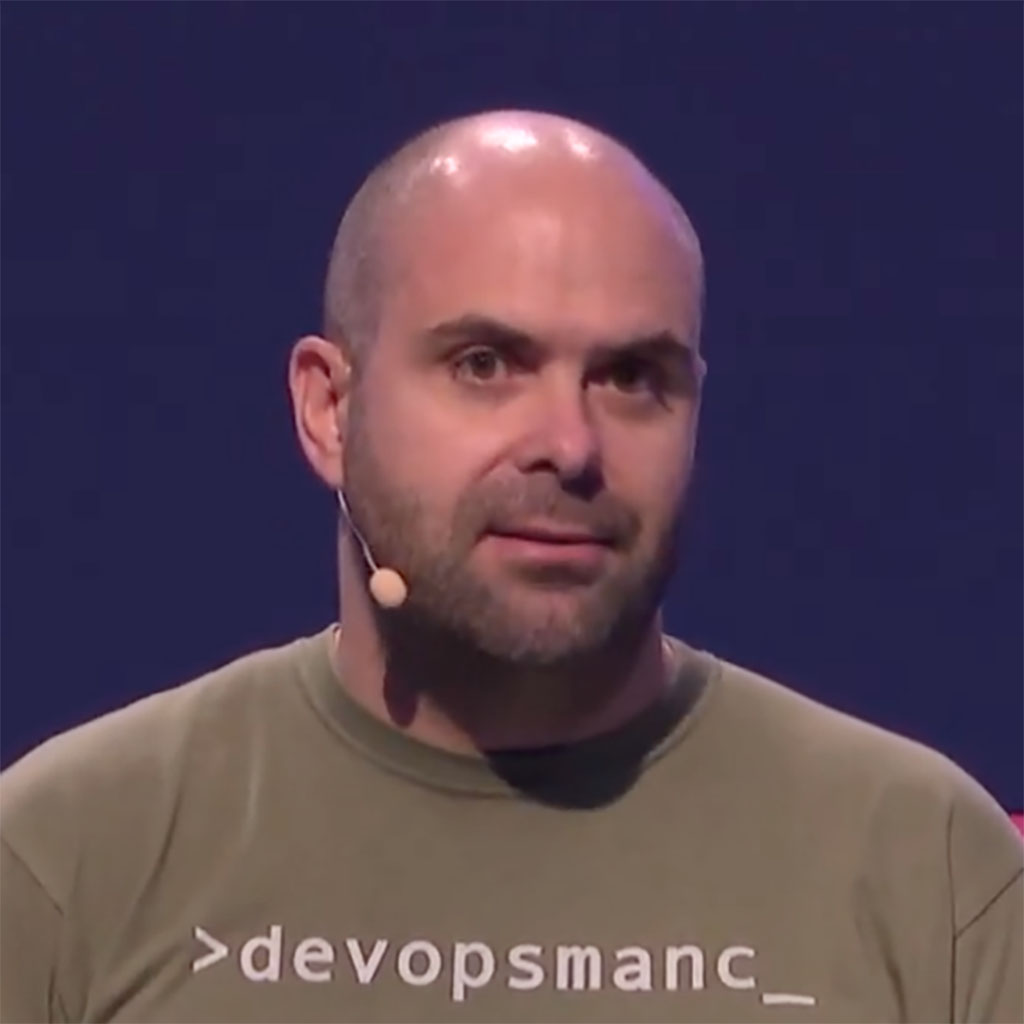 Dave Whyte
Operations Lead @ Auto Trader UK
Dawning of a new era @Auto Trader UK
Auto Trader UK is the UK's largest digital automotive marketplace, Dave will talk briefly about Auto Traders history and why he believes they are a Technology company. Auto Trader UK are currently in the middle of a journey migrating their complete platform from two dedicated datacentres to the Public Cloud, Dave will explain the reasons behind the decision to move to the public cloud and go through three important factors (Culture, Org Agility & People) which he believes are helping them achieve a successful migration.[...]
Panel discussion
Marcin Młodziński
Head of IT Global Operations Center Department @ BSH Sprzęt Gospodarstwa Domowego Sp. z o.o.
Market factors that will be the most influential ones on IT Operations in 2020 and beyond
IT world around us is moving very fast. Therefore IT Ops must transform itself to follow galloping technological progress and constantly changing market demands. Let's discuss what trends will be the most impacting ones in 2020.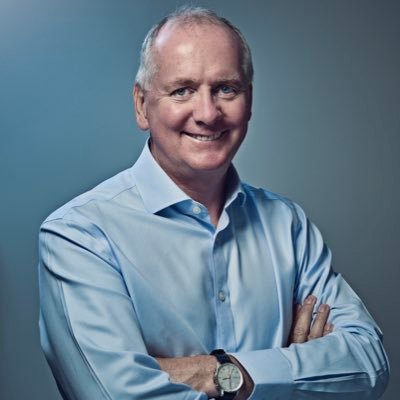 Mark Gallagher
Managing Director @ Performance Insights Ltd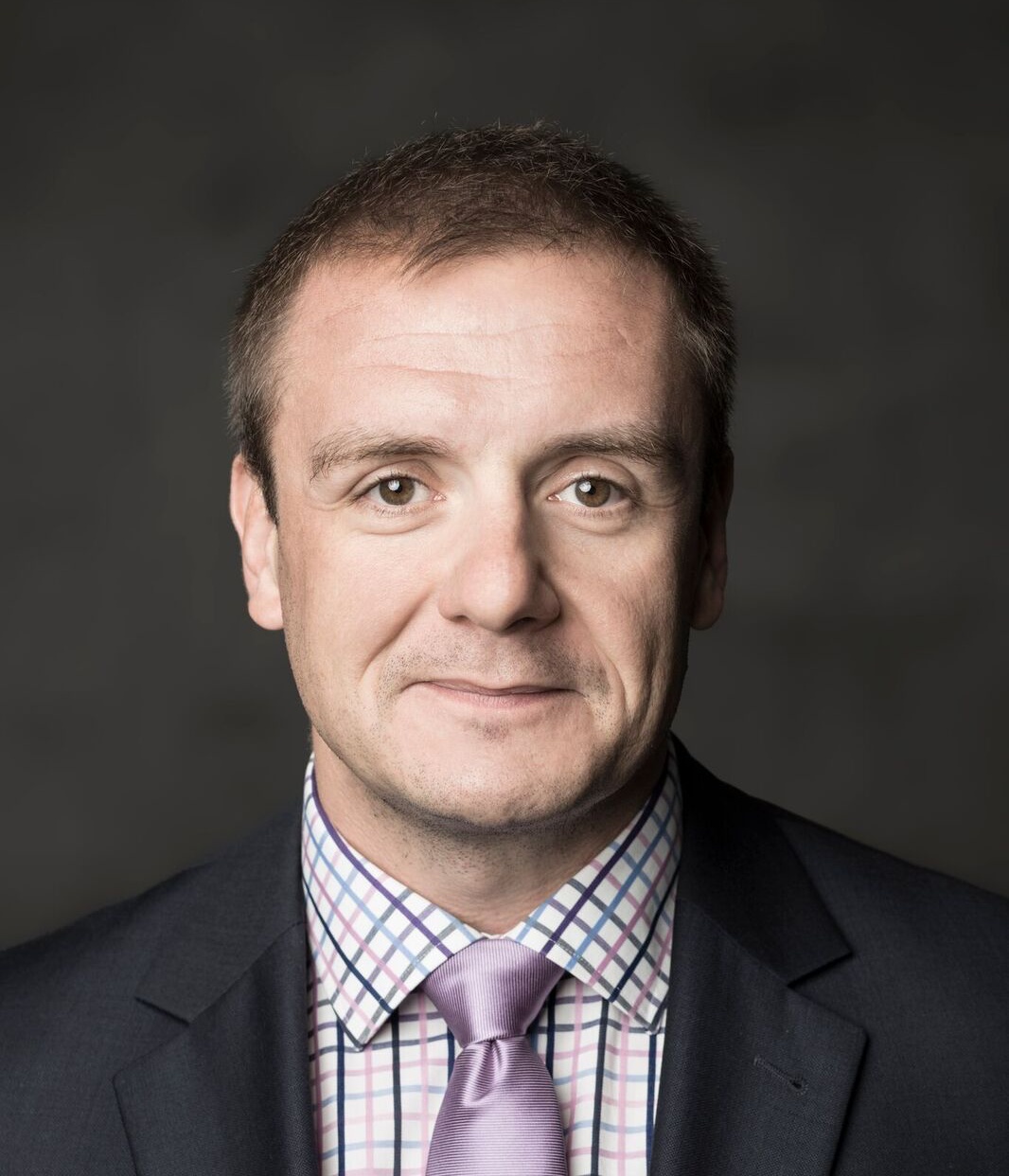 Dawid Ostręga
Director MxB@ Shell Energy Retail
High Performance Leadership
Interview with Mark Gallagher

Do you know what it takes for teams and their leaders to win? What are the key behaviors of high performing teams? Find out how you can be a better leader and create a winning culture in your team or organization. Join Dawid Ostręga and Mark Gallagher for a unique interview on leadership. Both Mark and Dawid are seasoned leaders with experience in building and leading sports and business teams.[...]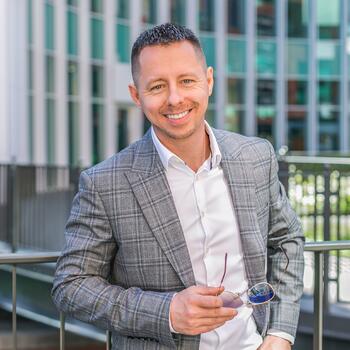 Bart Trzęsicki
Global Head- User Engagement Services @ thyssenkrupp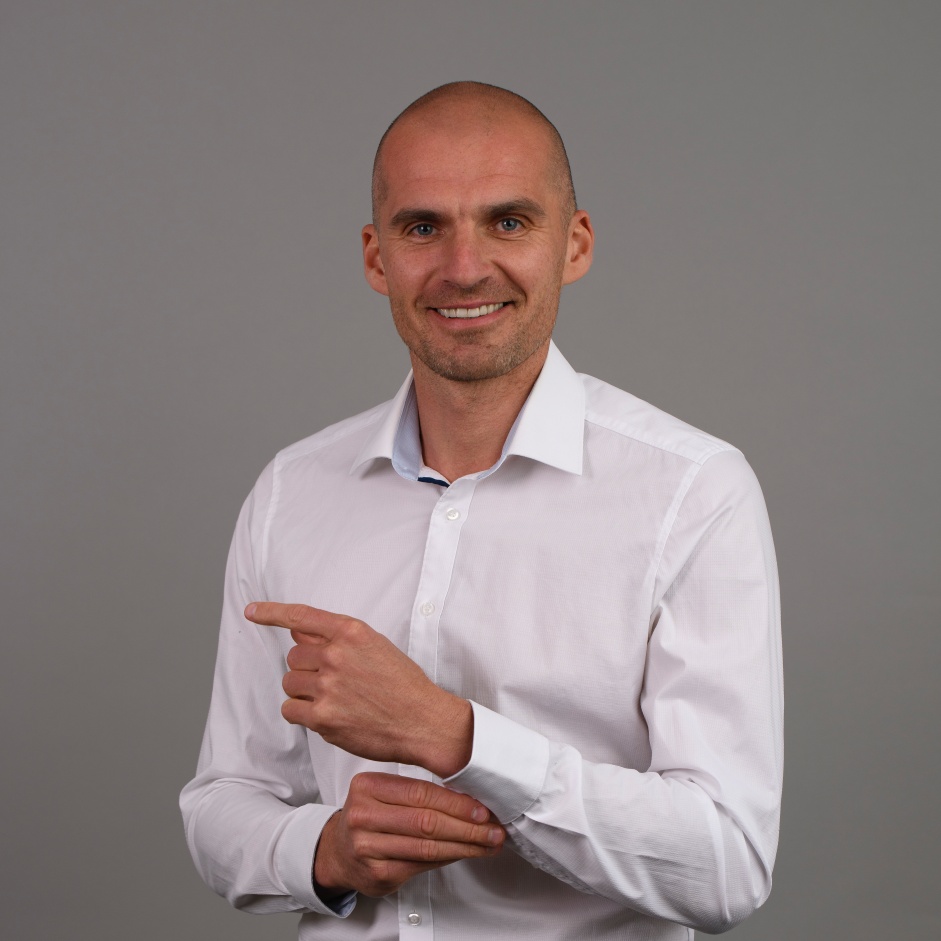 Krzysztof Kozakiewicz
CEO @ Let's Manage IT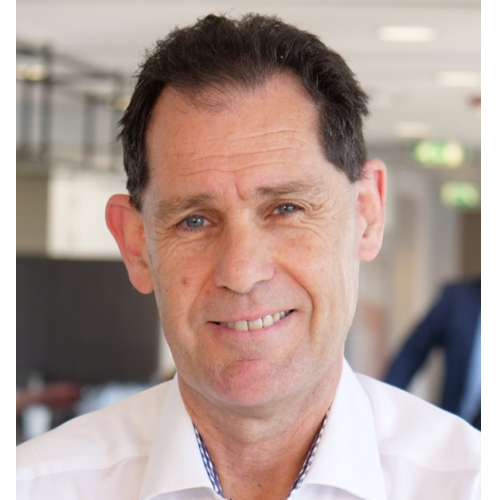 Paul Wilkinson
Director @ GamingWorks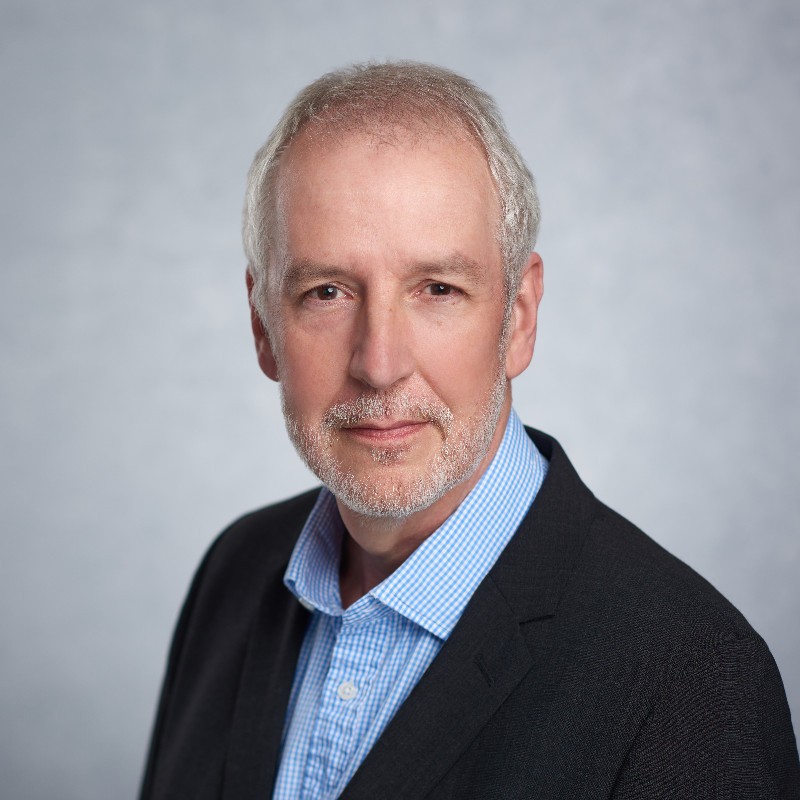 Andrew Vermes
Senior Consultant @ Kepner-Tregoe
Discussion Panel – How to develop and turn knowledge into results?
Nowadays, we all have almost unlimited access to information and knowledge. However in today's hyper-active, hyper-busy workplace, finding the time to pause, reflect and do the step may be the greatest challenge of all. For different reasons, after attending training, webinar or conference managers and employees struggle with "implementing" this knowledge into practice. In this sessions, together with our experts and practitioners – Bart, Andrew and Paul – we will discuss this challenge and try to find good answers for questions.
Open Space – What are the Critical Success Factors for effective and efficient Operations in the Cloud?
Let's play a game … There is no agenda but there is a leading question that we want to answer. To answer by using our knowledge, experience and creativity enhanced by participating in the discussion with others. Open your mind, exercise your brain and think outside the box to generate valuable outcomes of this session. See you there!
Workshop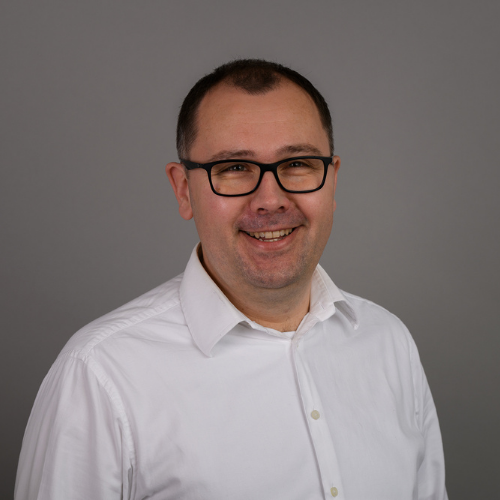 Radosław Gnat
Information Security Expert @ GSK
Tailoring suppliers – securing business to deliver value
Cybersecurity threat to businesses is increasing, so we need to understand that vendors Information / Operational Technology Security Management System is well managed, appropriate controls are in place, and external verification has been provided. Let's discuss how we show value of IT Security when guiding Business Owners of critical services.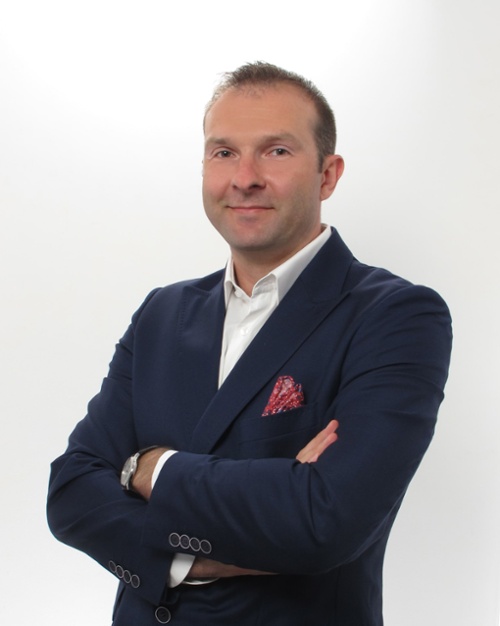 Maciej Żarski
Global Head of CERT @ Atos Switzerland
Oper8 Secur!ty End2end
Many companies have managed security services well developed but according to Gartner the current trend on the market is focusing on effective threat detections and response… How to achieve it in very complex and very dynamic IT environments by mixing cybersecurity with on-prem systems, cloud, big data and machine learning? How to transform the teams to use effectively NIST, ITIL, Agile, DevSecOps? Come. Listen. Watch the Demo. Ask & Challenge!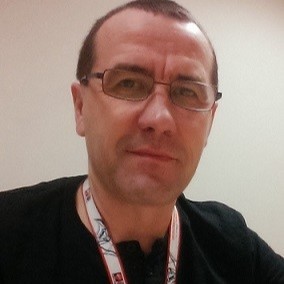 Robert Piotrowski
Service Management Expert @ T-Mobile Polska
One Source of Truth – the CMDB story by T-Mobile
A case study of the practical implementation of a complex IT and Telco configuration management system in T-Mobile Polska using the BMC Atrium toolset. During the workshop you will learn the step-by-step process of how the concept was born and what we considered when building the solution. You will see the backstage of making important decisions and answering many important and always hot questions.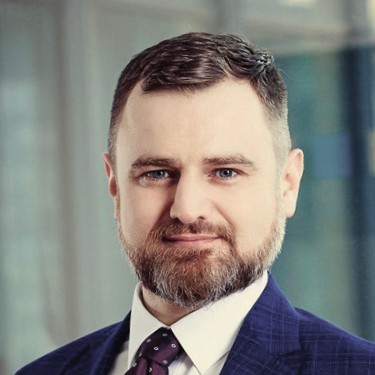 Kamil Etel
Account Executive @ Dell Technologies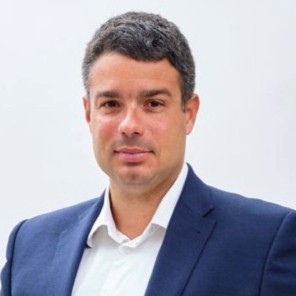 Michał Rusinek
Regional Sales Director @ Advanced Business Systems
1500 Desktops in one data rack – EKO-OKNA company case study by Dell Technologies
IT ability to respond quickly to the needs of the company's growing business increased significantly. Eko-Okna has automated many processes of maintaining, managing and securing the IT environment. How did they do it? We invite you to join the workshop to find out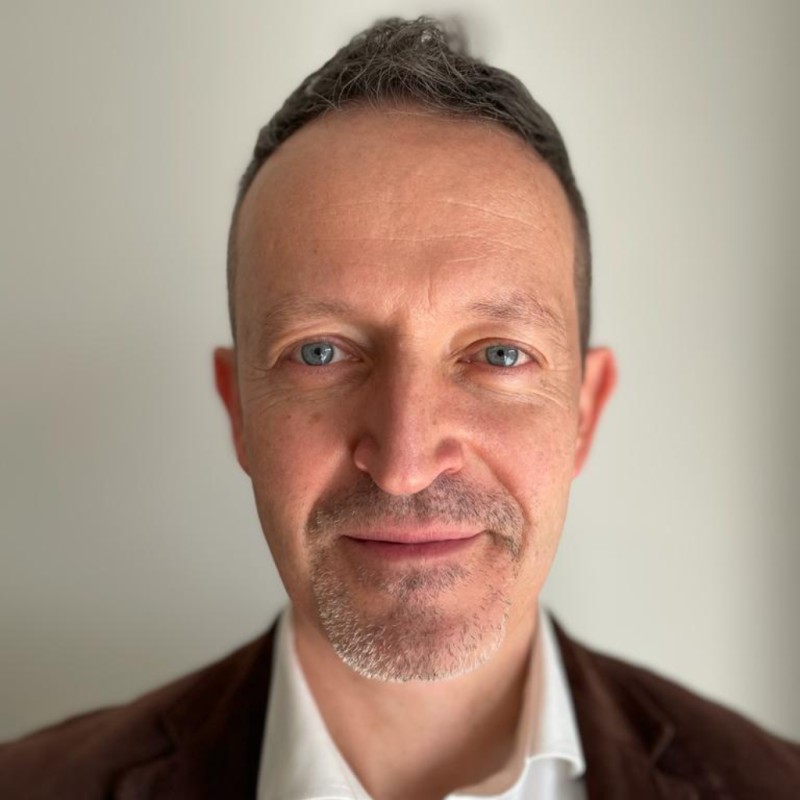 Łukasz Jodliński
BSS Operations Manager @ Amdocs
Evolution in IT service support Monitoring and AI
Replacing and assist manual actions using automation and algorithms to predict issues and execute repair actions. Reducing number of actions performed by engineers to improve KPI for service restoration and resolution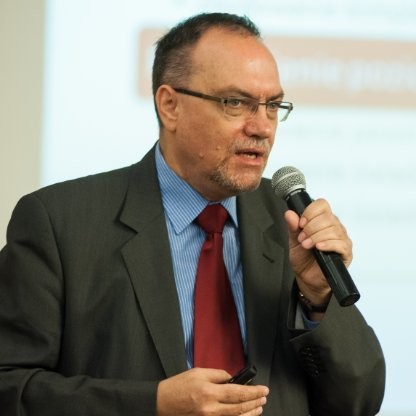 Artur Sygnatowicz
Expert @ Optimatis Sp. z o.o.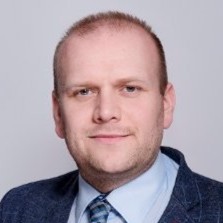 Marek Mlonka
Senior Solution Architect @ Optimatis Sp. z o.o.
Around IT assets & more.... - real examples from wildlife
Managing assets in an IT organization is a diverse concept. When done right it can create tangible benefits for the company. At the workshop you will learn from real-life examples about:
Asset management – you know you need it, so learn to do it effectively.
Meeting RODO requirements in operational environment.
How crucial is knowledge management for Knowledge-Centered Service?[...]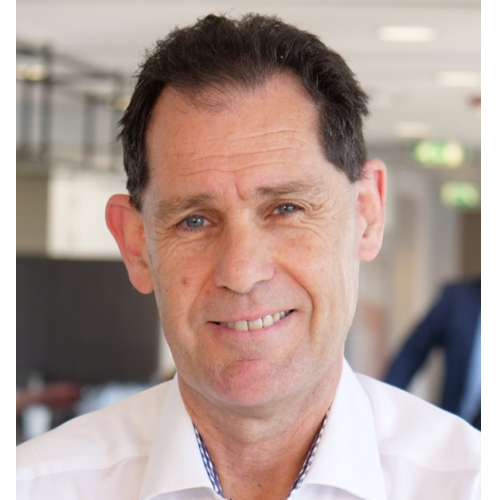 Paul Wilkinson
Director @ GamingWorks
Is a game Nice to have or NEED to have as part of your improvement initiatives?
Many organizations are faced with a need to transform ITSM skills and capabilities in this age of Digital disruption. A massive investment is made in certificates – the latest being the investment in ITIL 4. People are then expected to translate theory into practice in a live environment often without help or coaching. At the same time they are now expected to gain end-to-end buy-in from the Business, Developers and other stakeholders to this new ITIL theory.[...]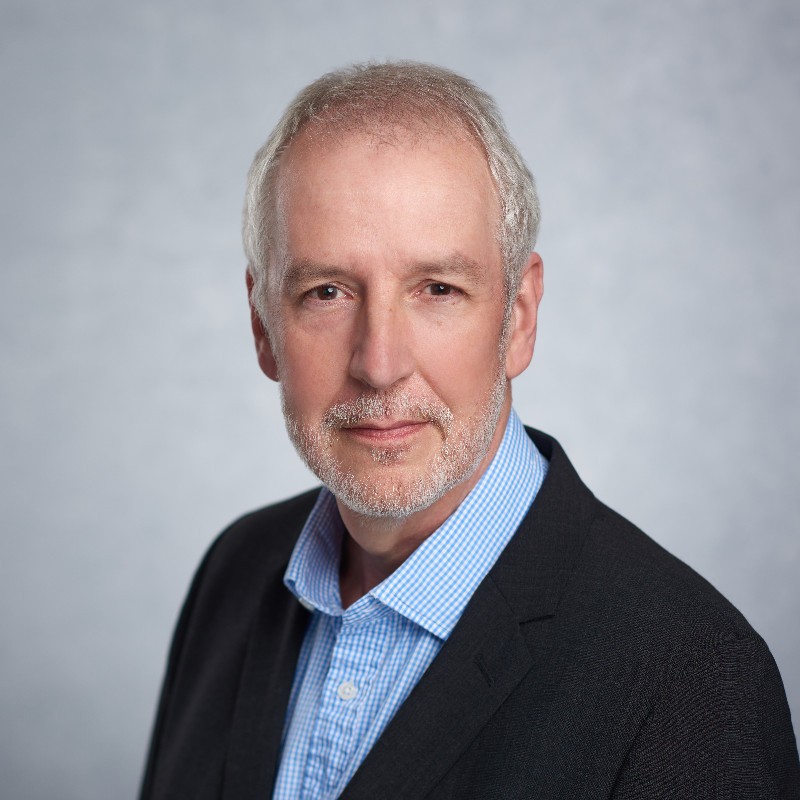 Andrew Vermes
Senior Consultant @ Kepner-Tregoe
Improve your major incident handling skills
As users and customers ITSM professionals often suffer from poor Incident Management when we seek support ourselves: 1.Scripted approaches which take no account of our issue 2.More time spent on housekeeping than handling the incident 3.Engineers too busy with the technology to notice what we're asking for. This workshop is for: People involved in major incidents: Major Incident Managers; SMEs called on to make significant contributions, IT and Business Leaders who regularly participate in major incident conference calls.[...]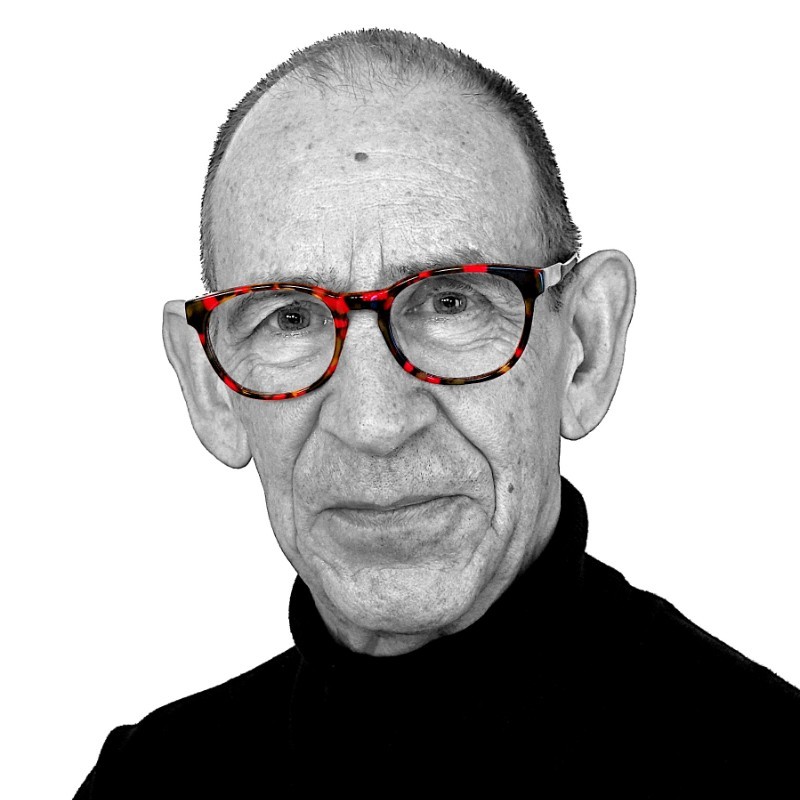 Mark Smalley
The IT Paradigmologist @ Smalley.IT
High performance devOPS
Despite the DevOps movement starting from the system administration perspective, it now seems to be development-centric. Many operations practitioners feel left behind, and find it difficult to work with their 'enlightened' colleagues. This workshop explores this relationship from a pragmatic perspective: identifying the kind of behaviour that contributes to high performance across the value stream.[...]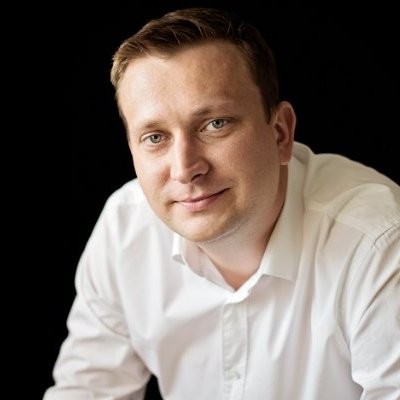 Grzegorz Porwisz
ITSM and DevOps Consultant, Trainer @ Conlea
Is there something missing ? Quick look on DevOps skills & knowledge
We want to show people the DASA competence model with 12 crucial skills which can help to be proficient in DevOps initiatives. Each individual will be able to go through those 8 technical and 4 soft skills doing own DASA Competence Quickscan. This will determine how ready you are for DevOps, and if the team has the right set of skills and capabilities to achieve high-performance levels. Hopefully those missing skills will open great way to value based discussion.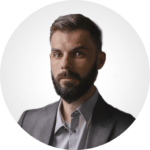 Adam Alker
Agility Consultant @ T-Mobile Polska
How work works with Kanban?
During the workshop you'll have a chance to experience how work works using Kanban best practices. We will try to make visible what is usually intangible knowledge work. We will focus on how to visualize work and identify bottlenecks thanks to monitoring work in progress; how to manage flow and improve throughput. Kanban is a method that helps operations people prioritize their daily job and make commitment between customer and services more plausible.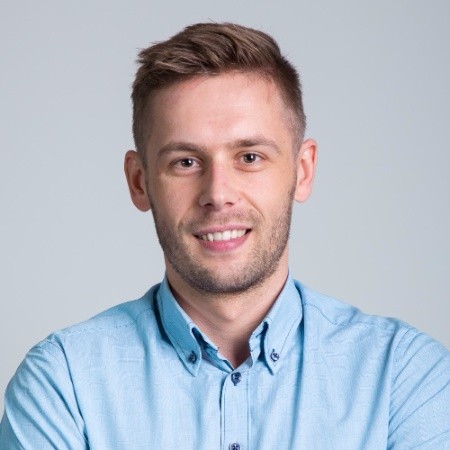 Rafał Dyrda
Head of Managed Services @ Symphony Ventures
Digital Automation is here, get ready!
During this workshop, you are going to understand how important it is for IT to get involved in Digital Automation transformation.